Top 5 Skin Care Clinic In South Korea
The Finest Dermatologist in Korea
South Koreans are renowned for their flawless skin—turn to a simple online search and you'll find numerous factors behind this phenomenon, ranging from genetics to religiously adhering to personalized skincare routines and cultural preferences.
However, in addition to their retail skincare offerings, South Korea, a bastion of healthcare innovation and cutting-edge skincare treatments, is also home to numerous exceptional skincare clinics. The abundance of choices can make it a daunting task to find the right one. If you find yourself overwhelmed, do not hesitate to reach out with any inquiries. Let our local experts at My Guide Seoul extend their assistance!

These establishments aim to enhance South Korea's already outstanding reputation in skincare. In this article, we have curated a list of the top 5 skincare clinics in South Korea, along with their respective areas of expertise, highly recommended by our local experts!
1. PangPang Clinic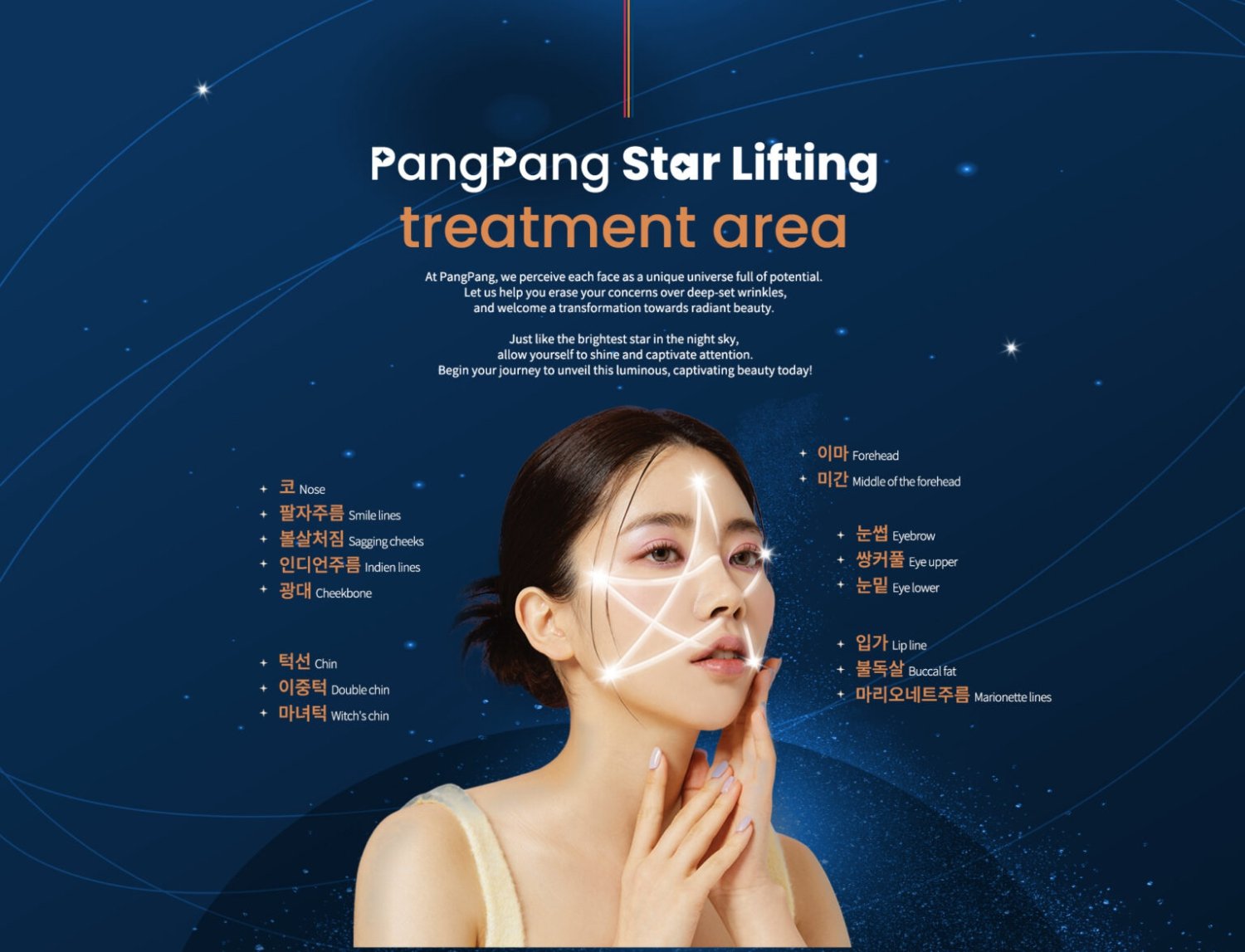 With each revelation, you will discover compelling reasons to choose 'PangPang'.
PangPang Clinic is an expert threading and lifting dermatology clinic located in the vibrant Gangnam district of Seoul. While offering a wide range of advanced skincare treatments, including laser treatments and scar removal procedures, PangPang Clinic is predominantly recognized as the leading clinic pioneering thread lift technology.
Thread lift involves the insertion of biodegradable threads beneath the surface of the skin to lift and tighten it. It also stimulates collagen production, providing added benefits.
Specializing in:
thread lifting (both invasive and non-invasive)
Perfect for:
refining the smoothness of facial contours, restoring collagen levels, combating sagging. Ideal for individuals who prefer to avoid a full facelift yet still desire immediate improvements.
Also offer:
PIM Injection (a procedure that combines Ultra cell + Thread lift + Botox), Minute Lifting
Perfect for:
those seeking prompt results without the hassle of invasive procedures, lengthy recovery periods, and side effects like bruising. These treatments can be completed in just 30 minutes. The lifting effect will be instantly noticeable, unlike laser lift treatments where results may take 4-6 weeks to manifest.
If you are in Seoul, Pang Pang is the ultimate authority in thread lift procedures, having focused on this technique for over a decade. Their unwavering commitment led them through a plethora of global medical texts, books, and research papers, uncovering a lack of innovation in existing thread lift techniques. This transformative mindset sparked the inception of Pang Pang's distinctive thread lifting methodology.
2. Oracle Cheongdam

Your skin, being the largest and most exposed organ of your body, deserves utmost care and attention, a fact that is often disregarded.
At Oracle Clinic, you have the opportunity to rectify this oversight and indulge your skin with treatments specifically tailored to its needs.
Oracle Skin Care provides specialized skincare treatments promising impressive results that go beyond skin-deep, promoting overall dermal health. Guided by expert doctors, you can restore your skin's radiant appearance by selecting a treatment customized for your requirements.
Specializing in:
aesthetic, clinical, and cosmetic dermatology (eliminating spots and wrinkles, combating cellulite)
Perfect for:
those seeking to enhance overall skin clarity and combat the effects of weight gain
Also offer:
hyaluronic acid treatments (to reduce wrinkles and sagging), botulinum toxin (commonly known as Botox) for the elimination of expression lines
Perfect for:
achieving your anti-aging goals
Moreover, Oracle's nutritional treatments can assist you in achieving and maintaining your weight goals while ensuring your health remains uncompromised.
3. Banobagi Skin Clinic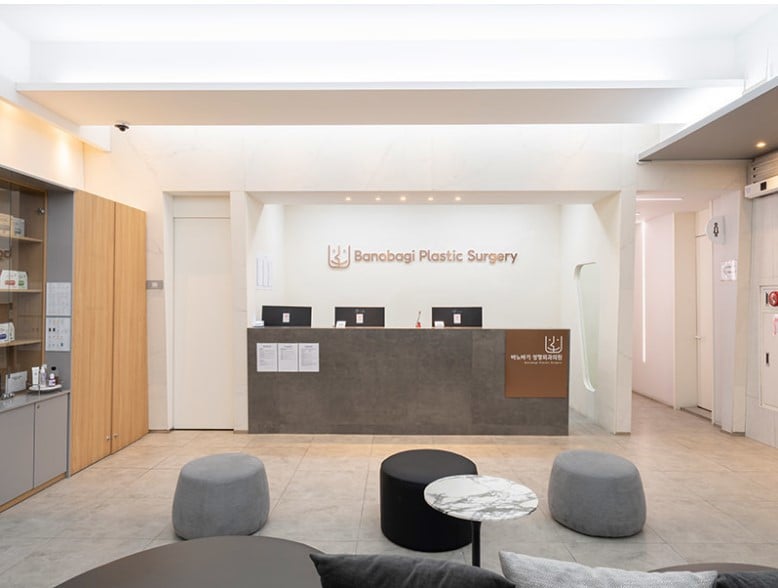 When you present your skin concerns to Banobagi Skin Clinic, they provide you with realistic expectations of potential outcomes.
Through their treatments, they help you enhance your natural beauty, as authenticity holds great significance to them. Together, they co-own Banobagi Plastic Surgery Clinic, one of Seoul's largest and most renowned establishments, well-equipped to handle even the most intricate and complex cases with utmost proficiency.
Banobagi Skin Clinic boasts highly qualified professionals of esteemed reputation in the fields of cosmetic surgery, plastic surgery, reconstructive surgery, aesthetic medicine, and anti-aging medicine. They collaborate to improve their patients' aesthetics, health, and well-being.
Specialize in:
personalized dermo-cosmetic studies of facial skin, lifting laser therapy (ultherapy/thermage)
Perfect for:
those desiring lifting effects without incisions. Enhances skin elasticity through non-surgical treatments
Also offer:
SVF injection/IV therapy
Perfect for:
relieving dry skin, boosting immunity and vitality, reducing the appearance of scars
The experience of each professional and the quality of the products serve as a guarantee of safety. For Banobagi Skin Clinic, treatment, attention, and follow-up are indispensable components of their service.
The multidisciplinary team offers comprehensive treatment to meet your expectations, availing themselves of state-of-the-art technology and cutting-edge equipment to remain at the forefront of skincare treatments.
4. Modelo Skin clinic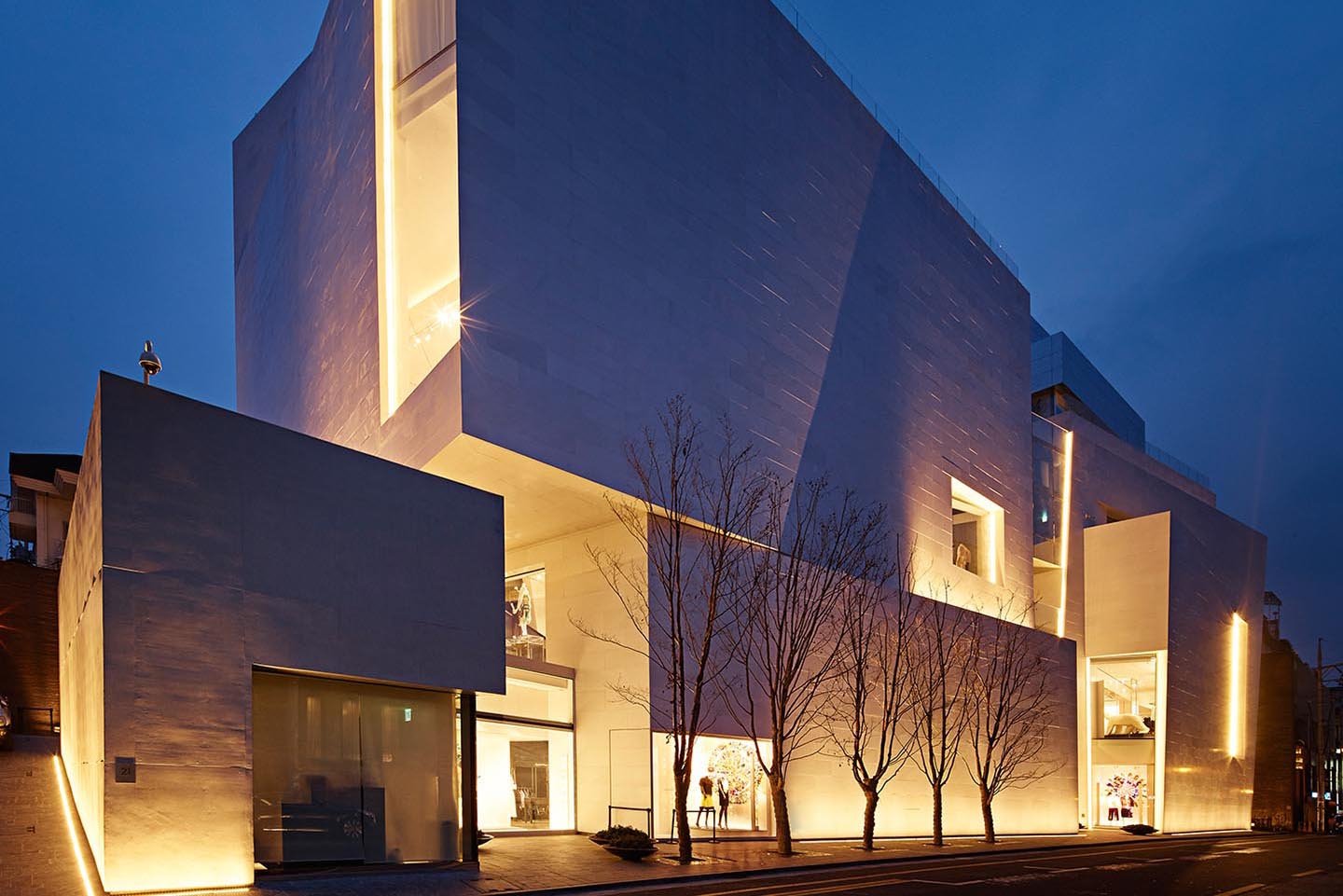 Modelo Skin Clinic stands tall as one of the finest skincare clinics in South Korea for notable reasons—the presence of top-tier dermatologists, beauticians, and a competent nursing staff, all working in unison.
Modelo prides itself on possessing a qualified team, all trained and dedicated to maintaining the quality and safety of their services. Patients attending Modelo receive care from specialized professionals in the clinic's modern and luxurious facilities.
Specialize in:
clinical, surgical, and laser treatment of skin-related ailments
Perfect for:
combating sagging, lumping, and improving skin elasticity
Also offer:
Filler/Botox
Perfect for:
countering wrinkles and expression lines
At Modelo Skin Clinic, with 18 years of experience, they are widely recognized as Seoul's preeminent experts in filler and Botox treatments. Representative Director Seo Gu-il even published a comprehensive book on Botox for Asians.
Modelo combines state-of-the-art technology with their body and facial treatments, ensuring quality, safety, and professional ethics are at the forefront. Due to the clinic's immense popularity, it is advisable to contact them at least one month in advance to secure an appointment as their schedule tends to be fully booked 1-2 months ahead.
While immediate appointments might not be possible, if you are in the planning stage and possess the flexibility to arrange ahead of time, Modelo continues to be an ideal choice to cater to your skincare needs.
5. Haru Clinic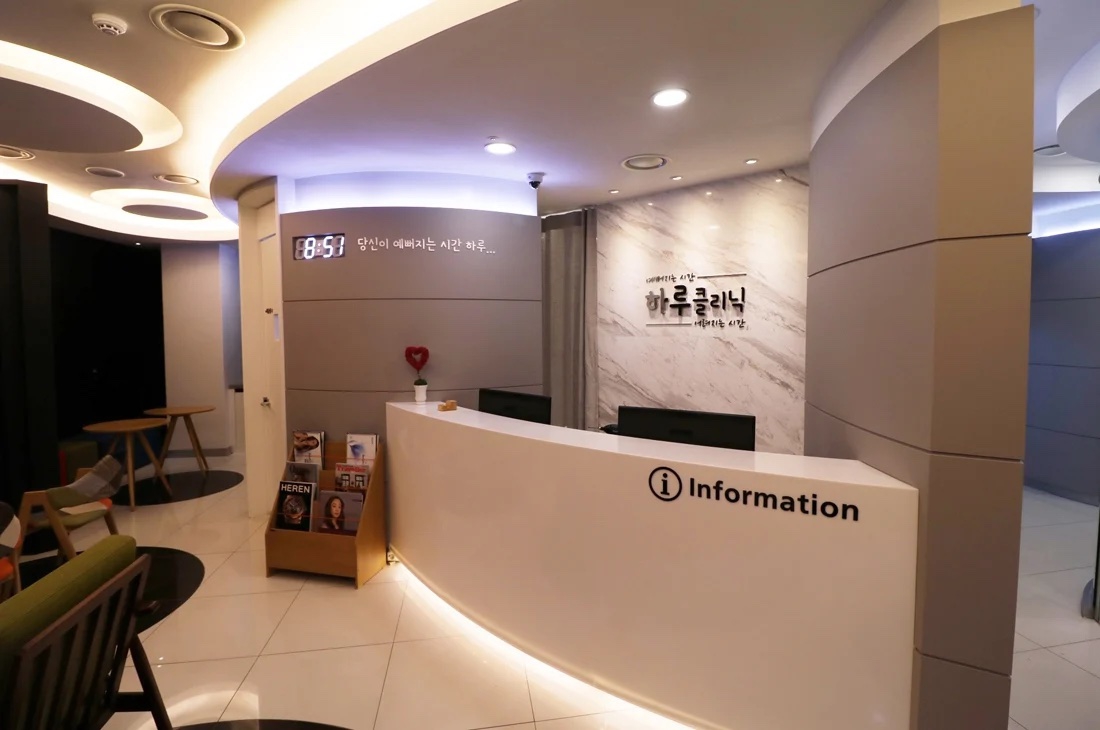 The primary selling point of Haru Clinic lies in its customized solutions. The medical and consultation teams excel in distinct areas, ensuring precise results tailored to each patient's unique requirements. Rest assured that you are in the capable hands of an exceptional and dedicated team.
Specialize in:
transformative lifting procedures
Perfect for:
rejuvenation with swift results
Also offer:
comprehensive translation services
Perfect for:
those visiting from abroad for treatment
Every year, they perform over 12,000 specialized treatments and surgeries. After all these years, their unparalleled success can be attributed to word-of-mouth recommendations by countless satisfied patients. For the team, this serves as confirmation of a job well done and their greatest source of satisfaction.
One More. VIEW Dermatology Clinic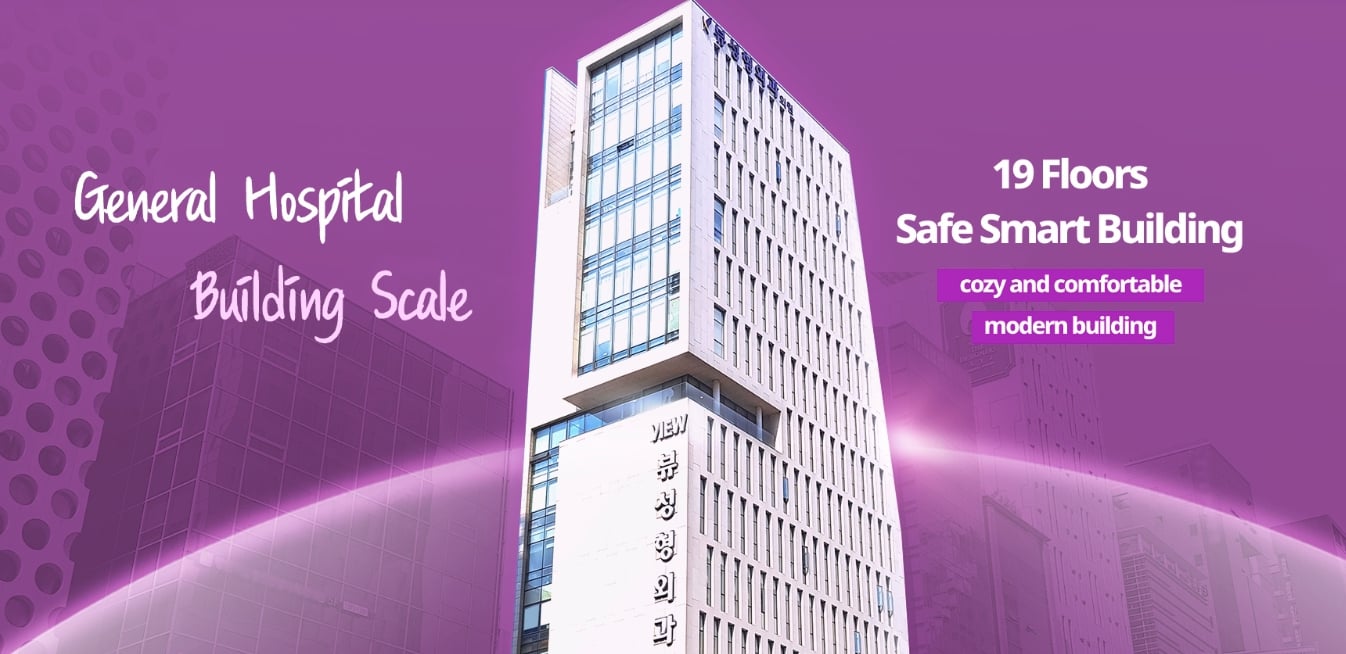 VIEW Dermatology Clinic aspires to improve your life by providing treatments that will instill confidence in your body. Services at VIEW Dermatology Clinic will make you feel like the most important person.
VIEW Dermatology Clinic firmly believes that medical interventions are not trivial matters. The pursuit of the best results necessitates the presence of highly qualified and accredited medical personnel.
Their team is led by qualified dermatologists with extensive experience, all of whom are members of esteemed national and international medical associations.
Specialize in:
incisional and non-incisional lifting, fat graft
Perfect for:
anti-aging with prompt results and minimal recovery time
Also offer:
Dermatology treatments including (but not limited to) ultherapy, anti-aging solutions, acne/pore scar treatment
Perfect for:
those seeking to diminish the impact of everyday life/aging on the facial skin
At VIEW, every patient is treated with utmost significance—encouraging seamless communication between patients and doctors is a point of pride. Trust us, this team is well-versed in catering to the needs of foreign patients.

Do Not Miss Out!
Due to their immense popularity and high demand, securing an appointment at these clinics, particularly for foreigners, can be a challenging task. Appointments are typically fully booked for the next 3-4 weeks in advance.
Do not be discouraged! Enlisting the assistance of local concierge services can be a game-changer as they possess the expertise to navigate the process effectively.
Any Questions? Join our Korean Skincare & Beauty Facebook Group here!